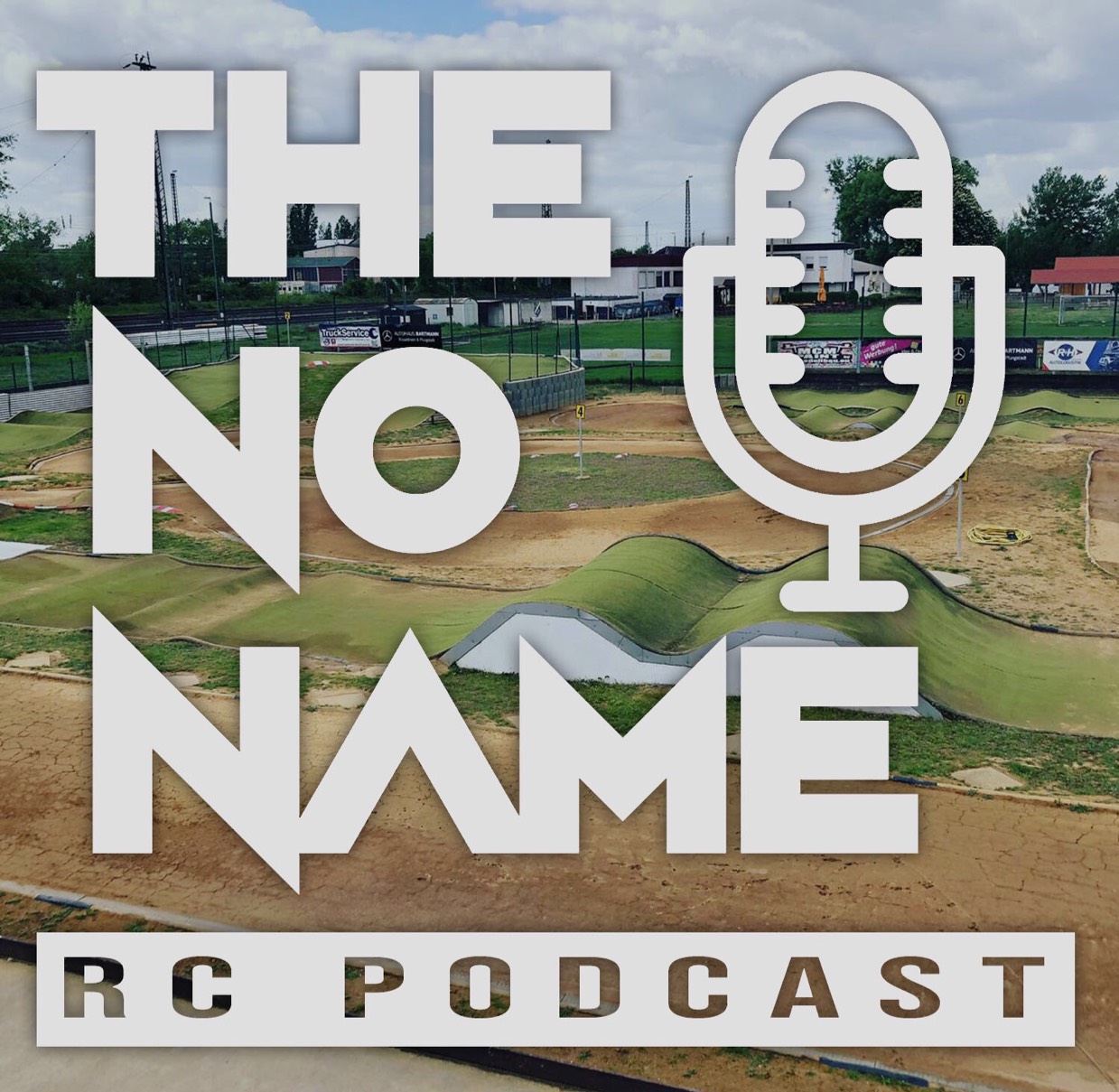 Wassup NNRC Squad! The Hotline is back coming live from the new NNRC Studio with Lefty & Wallie. I is good to be back taking calls and viewer questions. Big thank you to Wallie and also to everyone that tuned in and called in. 
Check out www.walliebuilds.com for all your new kit builds, rebuilds, wiring and all out pimpage of your RC Rides. 
Also Check out Beach RC for your NNRC Shirts, Hats and Decals and if you use this affiliate link it helps the podcast as well!
If you want to see the live video you can at :
Facebook - https://www.facebook.com/TheNoNameRCPodcast/
YouTube -https://www.youtube.com/channel/UCaHoCF9UrDZrbsINg1PybzQ/videos
Thank you to the listeners from around the world the NNRC Squad! Love you guys!!
Big shout out to our our awesome patrons on Patreon: https://www.patreon.com/NNRCPodcast
With out you guys none of this is possible !
Thank you to the awesome companies that sponsor the podcast:
Support for The NNRC Podcast  is brought to you by Manscaped, who is the best in men's below the belt grooming.  Manscaped offers precision-engineered tools for your family jewels. They obsess over their technology developments to provide you the best tools for your grooming experience.
Cut through the jungle and discover your manhood with the Lawn Mower 3.0
 Manscaped has redesigned the electric trimmer. The MANSCAPED engineering team spent 18 months perfecting the greatest ball hair trimmer ever created, and just released the new & improved LAWN MOWER 3.0! 
Their 3rd generation trimmer features a cutting edge ceramic blade to reduce manscaping accidents thanks to MANSCAPED's Advanced SkinSafe Technology!
When I tell you this is premium, I mean premium. The battery will last up to 90 minutes so you can take a longer shave.
The water-resistant technology allows you to groom in the shower. 
One of the coolest features is the LED light which illuminates grooming areas for a closer, and more precise trimming 
They've also upgraded to a 7,000 RPM motor with QuietStroke™ Technology
And let's not forget about the charging stand. Show your mower off loud and proud because this intelligently designed stand is a convenient charging dock powered by USB
If you are listening to me speak right now, I want you to experience it first hand for yourself.
Trim that junk of yours
Get 20% Off + Free Shipping, with the code NONAME at Manscaped.com
Your balls will thank you!

The new RC Gypsy Tales (stories) segment of the podcast is bought to you by Robs oil is your one stop shop for all your AMSOIL needs you can go to the website make an account and have your oils, filters and lubricants sent anywhere in North America. 

"AMSOIL makes top-quality synthetic lubricants for your car, truck, motorcycle, boat, four-wheeler, snowmobile, lawnmower and anything else with an engine. AMSOIL lubricants are designed to help your equipment run at peak efficiency and last longer. Join the millions of proud AMSOIL users to experience the difference."

Rob and his son are avid RC racers and love the NNRC Podcast, thank you Rob for your support so please guys show Rob some love and in turn you show the podcast some love.

 

Beach RC Bench Racing  Facebook Questions -

Please use our Beach RC Affiliate Link to hellp show the Podcast some love.     www.beachrc.com?aff=327

Beach RC the racers one stop online shop. Choose from all the popular brands and variety in stock with fast shipping and great customer service. Beach RC still has the local hobby shop feel with all the benefits of the internet. Beach RC is the exclusive distributor for Ultimate Racing, JQ Racing, ProCircuit Racing Tires, Nitrolux Fuel and Assault RC Performance Products. So fill up your cart and check out Beach RC today.

 

Tekno RC NNRC Hotline www.teknorc.com

Tekno RC is a premium manufacturer specializing in competitive, dependable and affordable 1/8th and 1/10th scale buggies and trucks for racers and RC enthusiasts. Visit www.teknorc.com for a complete catalog of their vehicles, parts, hop ups and accessories.

JQ Racing The JQ Racing Rant  www.jqracingusa.com 

Against the Odds

Be A Part Of A Team Not Just A Number

RCMX is the latest RC News Media website and where you can get all your RC off road news, blogs and of  course the NNRC Podcast please check them out on Facebook and give them a like and share.

BK Servos http://www.bkservo.com/

Welcome BK Servos to the NNRC Podcast and thank you for the support.

"Stress performance for value. Our servos are extremely high performance, especially models like DS-7002HV, super fast and precise and cost a fraction of comparable super high end servos. The DS-S-HT model has more torque than almost anything out there and again, for an excellent price." Bert Kammerer -BK Servos 
If you are interested in some BK Servos you can go to www.bkhobbies.com use coupon code TheNoName and get 15% off your purchases. Thank you BK Servos for your support and please show them some love NNRC listeners check out their servos use the coupon code and save some $. Also check out their RC Hell/Airplane Podcast on iTunes BK RC Podcast.

 

Papa Willy's Traxion Tonic 

Papa Willy's Traxion Tonic has you covered for your RC Tire Traction needs. Whether you race on carpet, concrete or dirt - loose dirt,dry slick or high grip surfaces, Papa Willy's Traxion Tonic Cures Poor Traction. 

Benefits of using Papa Willy's Traxion Tonic include:

More Traction

Long Lasting

Light Tire Wear

Sweet Scent

Clean Application

Fast Acting

Fresh Feel

Papa Willy's Traxion Tonic is also safe on foam inserts and does not deteriorate tire glue

Find and follow Papa Willy's Traxion Tonic on Facebook and Instagram or visit our website at www.papawillys.net

Use promo code "NNRC" at checkout for 10% off.

"Prepare for Victory with Papa Willy's Traxion Tonic"